Partners / Data Providers
The ecosystem is created by:
M20 EVM equivalent Network,
Mcoin Academy,
Crypto Trading Bots,
TradeBit
NFT & NFT Marketplace,
$m20 Token & Decentralized Governance model
In addition, M20 will foster a strong community of developers and users, who will contribute to the ecosystem by creating new products and services that will expand its capabilities and reach. By combining all these elements, M20 will create a robust and dynamic ecosystem that will set a new standard for innovation in the market.

Academy

Governance

ProBot

Products

TradeBit

NFT Collection
& Marketplace
M20 CHAIN
M20 Network is a secure, low-cost, developer-friendly Ethereum L2 built to bring the next billion users to Web3.
Layer 2 solution
Decentralized
Easy to use
For everyone
Open source
Eco-friendlier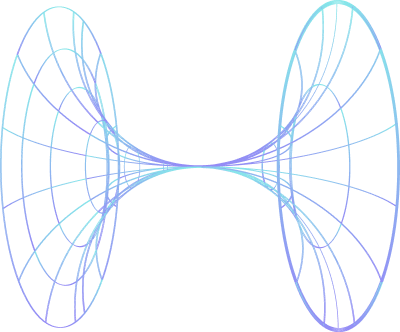 GOVERNANCE
DAO
M20 houses a myriad of EVM based commercial tools operating under the governance of the single M20 DAO. Developers can propose their ideas to the M20 DAO, request ecosystem grants for development, or use M20 as the brand of their products. M20 token holders can participate in M20 DAO governance to vote on these matters, thus improving the overall protocol.
GOVERNANCE TYPES
The M20 DAO is a decentralized autonomous organization that is in the process of expanding to different areas of the M20 ecosystem. The organization comprises $m20 token holders and members of the community who will participate in making decisions and shaping the future of the project. As the M20 ecosystem grows and evolves, the role of the M20 DAO will become increasingly important.
M20Chain Academy
REVOLUTIONIZE
THE WEB3 LEARNING
The M20Chain Academy aims to revolutionize the way users approach the Web3 and blockchain world, making learning universal, simple, accessible and efficient. The aim of the Academy is to teach all learners the new and advanced features of major Blockchains such as Bitcoin, Binance, Ethereum and Solana, etc. Solana, etc. M20Chain's initiative is to develop its own academy on M20 chain and reward users with NFT certificates, token rewards and exclusive access to the community products and benefits.
ProBot
Cryptocurrency trading bots are automated computer programs that trade cryptocurrencies on multiple platforms. They operate on behalf of an owner or user, buying and selling cryptocurrencies at the appropriate times to generate profits. We at M20Chain have developed PROBOT, an AI platform for those who want to profit from algorithmic trading, without giving up their day job. You are in safe hands when you use the PROBOT trading platform.
TradeBit
M20Chain has developed a decentralized exchange (DEX) that offers users a secure and reliable trading platform for their digital assets. The platform, named TradeBit, is designed to be highly secure, utilizing advanced encryption techniques to protect user data and prevent unauthorized access. TradeBit is a digital asset-trading platform offering state-of-the-art services for digital currency traders and global liquidity providers.
Frequently
Asked
Questions
M20 is an Ethereum-Virtual Machine (EVM) equivalent blockchain built with a multichain approach, allowing users who operate on the Cosmos ecosystem to trade and build with $MCOIN also on Cosmos SDK, through Evmos bridging tools, supported by the Inter-Blockchain Communication (IBC) protocol.
Accordingly, in the future end-users will be able to transfer a wide range of cryptocurrencies from the Ethereum, Cosmos and other chain families into M20 Chain, and subsequently trade, invest, transfer or even create their own tokens on M20 Chain.
You'll need a decentralized wallet to interact with M20Chain like Metamask or Trustwallet. In addition to the ones mentioned below, you can also trade $MCOIN on exchanges where it is currently listed: Tradebit, Arthbit, Coinstore and LBank
On the Metamask settings page, click on the Networks menu.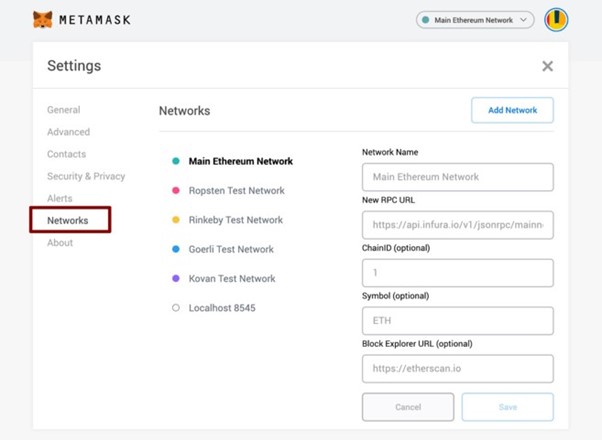 Click on "Add Network" in the top-right corner to manually add the M20 Chain. Below are the parameters to fill in for each:
Network Name:

Mcoin Network
New RPC URL
https://rpc1.m20chain.com
ChainID
323
Symbol
MCOIN
Block Explorer URL
https://explorer.m20chain.com
To create an ERC-20 token on M20 Chain, you'll need some coding skills with Solidity to deploy a smart contract. If you need our team support, contact us on [email protected]. You'll also need to have MetaMask installed and some $MCOIN in your wallet to pay gas fees.
Make sure you have the MCOIN Network added to MetaMask.
Getting your coin or token listed on a cryptocurrency exchange like Tradebit, Coinstore.com or Lbank can introduce it to a broader crypto audience in a regulated environment.
Besides low-fee transactions as cheap as 0.00003 MCOIN, with M20 users have broader access to trading and financial tools, and many other decentralized applications, like NFT Marketplaces, Play-to-Earn games, Web3 Academy and the Metaverse, all through a single wallet account.